---
Details
The microbiota of the digestive system contains a variety of bacterial species. Epsilon Triple Strength Probiotic contains 15 beneficial strains to support a healthy digestive system.
Storage
Store below 30°C in a dry place. Use within 3 months of opening. No refrigeration is required.
Physical Description
Size 2 clear hard vege-capsule containing off-white/beige coloured free-flowing powder.

Who this is for
As you age, your microbiome changes too. When you're stressed, eat badly or take antibiotics, you can reduce the diversity in your microbiome.

Directions
Adults take 1 vegetarian capsule daily with water, or as directed by a healthcare practitioner.

Benefits

Helps with micro-ecological health
Promotes digestive and gastrointestinal health
Promotes immune system health
Maintain healthy levels of beneficial bacteria
Maintain normal and healthy bowel movements (bowel movements)
Use after taking antibiotics to help maintain healthy digestive flora
About Wellness Plus

Wellness Plus Philippines provides the best health needs one-stop shop. The official flagship of Comvita, LifeSpace, Hope's Relief, Lifestream, and Trilogy Products. Best & Authentic distributor in the Philippines with over 10,000 customers nationwide.

Ingredients
Each vegetarian capsule contains: 96 billion viable counts

Stabiliser (Hypromellose), Bulking agent (Polydextrose), L. rhamnosus Lr-32, L. rhamnosus GG, L. casei Lc-11, L. plantarumLp-115, B. lactis Bl-04, Anticking agent (Microcrystalline cellulose), S. thermophilus St-21, B. longum Bl-05, Anticaking agent (Silica colloidal anhydrous), B. infantis Bi-26, L. delbruekii ssp. bulgaricusLb-87, L. reuteri 1E1, L. paracasei Lpc-37, L. gasseri Lg-36, B. animalis ssp. lactis HN019, L. rhamnosus HN001, B. breve Bb-03, Anticaking agent (Magnesium stearate)


Lactobacillus: Mainly found in the digestive system, urinary system and reproductive system . Bifidobacterium: Bifidobacterium is one of the main bacteria that make up the gastrointestinal tract . Streptococcus: Most abundant in our microbiome, they are the main microbes in our mouth and throat
Probtiotics Q&A
Q: How to store probiotics products?
A: It is recommend to store at a humidity below 30 degrees in a dry enviroment

Q: Can vegetarians take this probiotic?
A: Yes, our probiotic products are also gluten-free, without dairy products, artificial colors or flavors.

Q: Can I take 2 kinds of Life Space probiotics at the same time?
A: Yes

Q: Can I take probiotics for long term?
A: Yes. Our long-term use of multi-strain probiotics has no negative impact on intestinal health and will help to balance our intestinal micro-ecology.

Q: Should I take Probiotic before meals or after meals?
A: We recommend taking it with or after meals.
Australia's No.1 Probiotic Brand
Life-Space creates leading* probiotic formulations for Australians; blending, packaging, quality-testing and distributing our products locally as well as around the world, including Asia, North America and the Middle East. These are proudly manufactured by our world class Australian production facility Ultramix; with 20 years of expertise in developing therapeutic products.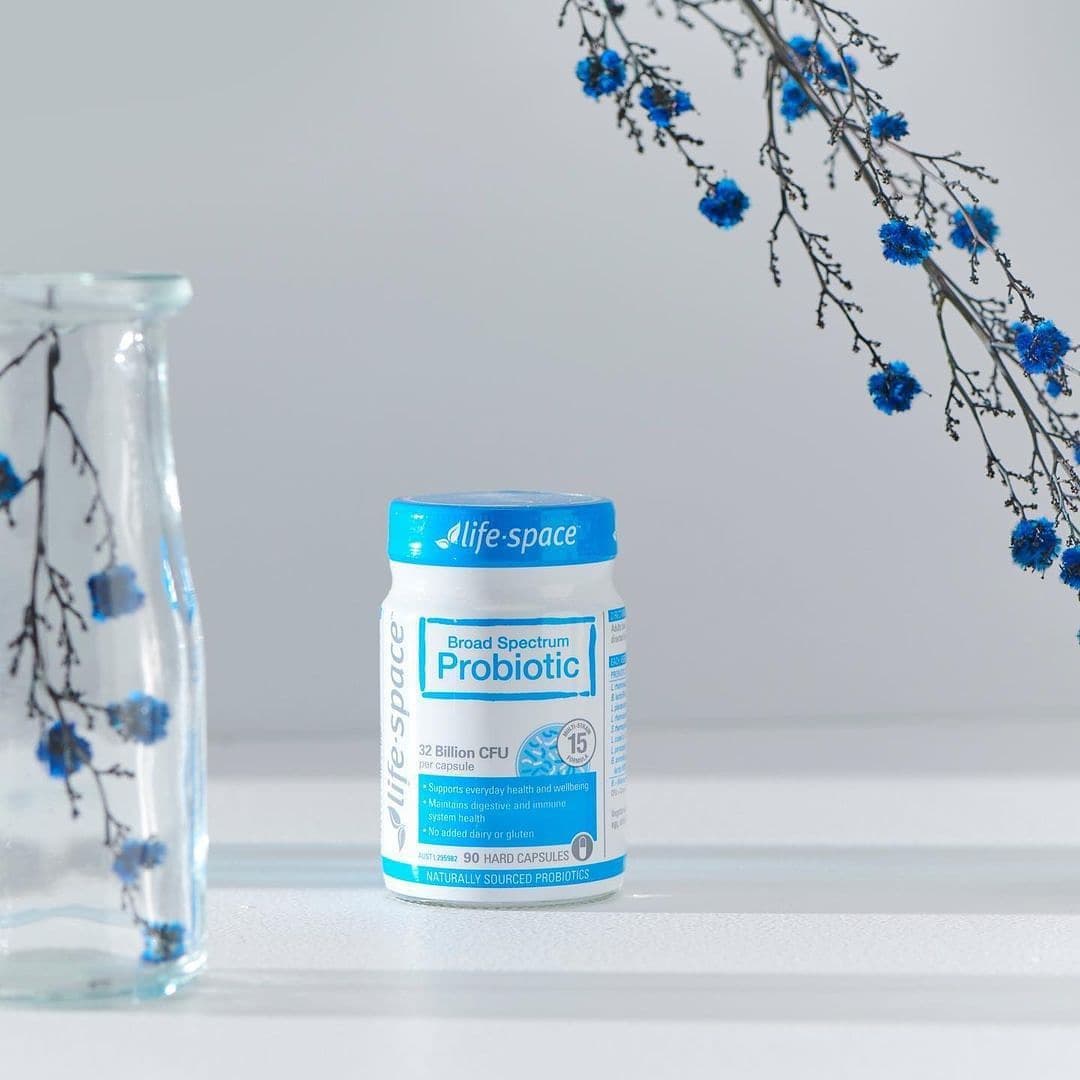 Got it 2 week ago, After taking it for more than a week, I feel relief from bloating and constipation for many years. Now I can review good product 5 star ng rating
Courier logistics: courier logistics is very fast, the packaging is also very good Dosing frequency: one capsule a day with meals Dosing effect: eat a few days, the effect is good
Yaaay! Love this brand. Effective sya sa amin ng mother in law ko. I highly recomand for everyone out there for probiotics
Recently, the intestines are not good, friends recommended the first time to eat, buy to try! First time buy this double strength and broad spectrum at same time
Fast delivery & parcel well wrapped????item recieved in good condition????long expiry date
This section doesn't currently include any content. Add content to this section using the sidebar.