---
Details
CERTIFIED UMF 18+ Super Premium Grade Raw Manuka Honey comes from the nectar of the Manuka flower in the pristine forests of New Zealand. Comvita Manuka Honey is Raw, Wild, Unpasteurized, Non-GMO Project Verified, Halal, Kosher, and Certified Gluten-Free.
More Information
BENEFITS & USES

Manuka Honey is one of nature's powerful wonders. It contains a unique range of beneficial oligosaccharides and prebiotics, amino acids, polyphenolic and other plant-derived compounds. Delicious and creamed to perfection, enjoy adding to your tea, oatmeal, yogurt, smoothie, or simply by the spoon. Great as a morning wellness ritual, pre-workout natural energy source, or as a DIY skin brightening facemask!

WAYS TO USE

Directions

Add Manuka to your tea, toast, yogurt or smoothies.
Enjoy a spoonful in the morning or before a workout.
Make Manuka part of your daily beauty routine.
About Comvita
THE GOLD STANDARD

Every batch of Comvita Manuka Honey is independently tested and certified by the UMF Honey Association. Only UMF measures the three signature compounds (Leptosperin, DHA, and MGO – the key antibacterial marker) found in genuine, monofloral Manuka Honey.

NOT ALL MANUKA IS CREATED EQUAL

Many other popular Manuka products without UMF certification are branded with self-created terms like "Factors", "Bio-Active", or "Active". These lack the measurable standards ensuring Manuka's quality, purity, authenticity, and value.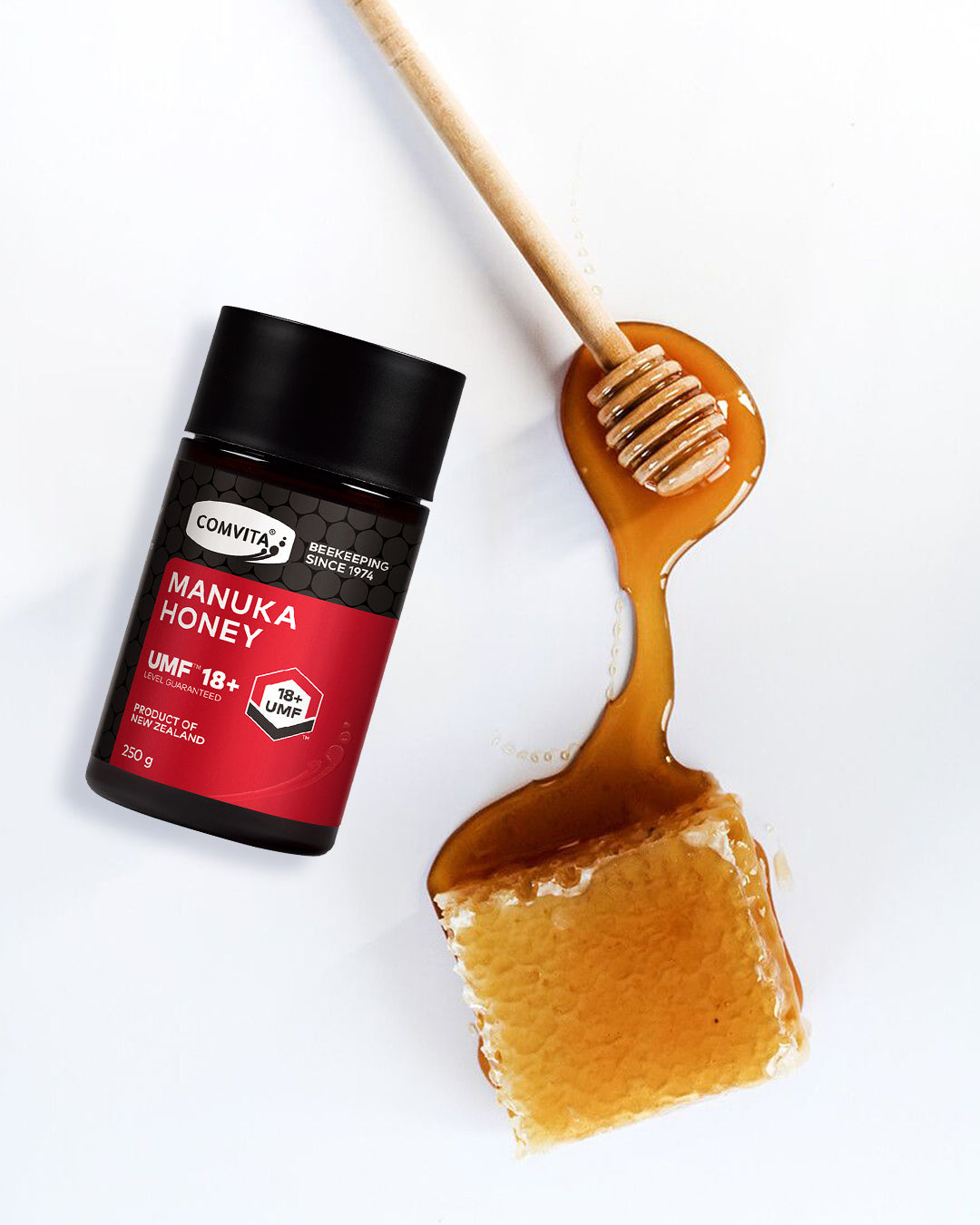 This section doesn't currently include any content. Add content to this section using the sidebar.