Details
Specifically formulated for infants aged between 1 and 6 months, Probiotic Powder for Infant also contains prebiotic Galacto-oligosaccharide (GOS) along with milk protein Lactoferrin. (Contains milk products. Excess consumption may have a laxative effect.)
Life-Space Probiotic Powder for Infant is a premium quality, multi-strain probiotic formula containing 8 strains of beneficial bacteria including 2 types that are naturally found in breastmilk. 
How To Use
Suitable for infants 1-6 months, take 1 gram daily. Add powder to bottle with lukewarm liquid and shake vigorously. Ensure powder is fully dissolved then consume immediately. Only the enclosed spoon should be used.1 level spoon = 1 gram.
Size
Oral Powder 60g
Off-white coloured free flowing powder which is free from extraneous coloured particles and filled into a clear glass jar
About Lifespace
INFANT

BREASTMILK ASSISTS BACTERIAL COLONISATION Consider a probiotic with strains naturally found in breastmilk.
Breastmilk Breastmilk contains a dynamic mix of nutrients and over 200 complex sugars that act as prebiotics. No wonder it's recommended by the World Health Organisation (WHO).

Prebiotics Prebiotics
like galacto-oligosaccharide (GOS) are indigestible fibres that provide fuel for the beneficial bacteria in the gut.

Probiotics Probiotic
Powder for Infant contains GOS, plus two types of probiotics naturally found in breastmilk, as well as milk protein Lactoferrin.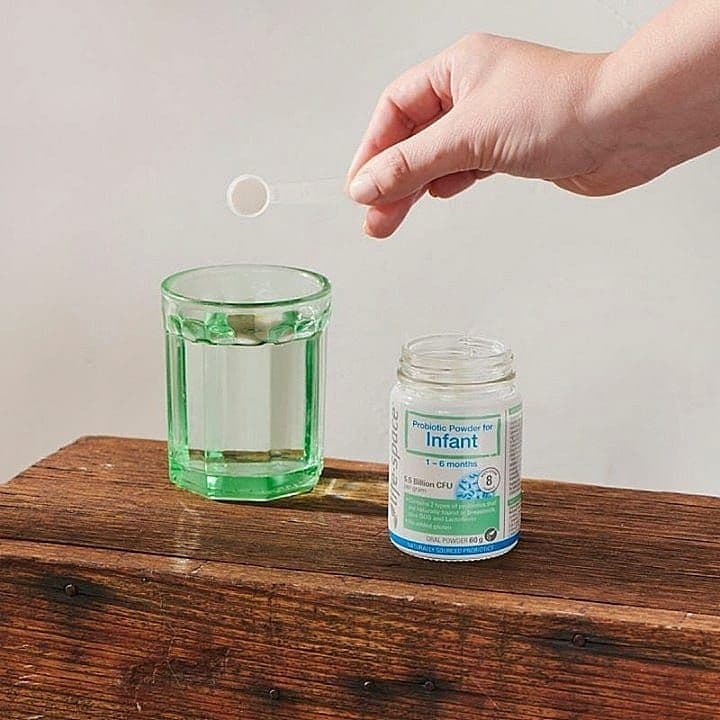 This section doesn't currently include any content. Add content to this section using the sidebar.